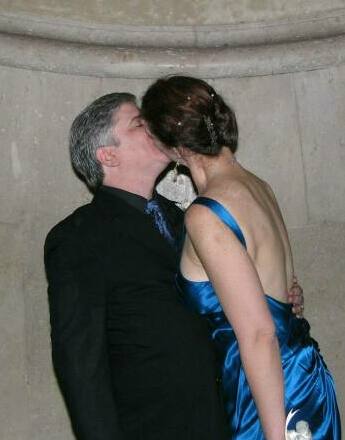 Hey Everybody! Well, we did it, didn't we? It took a village, as they say, but what an amazing night that was.

Here are a few, okay a LOT, of pictures culled from everyone's cameras. We haven't developed the disposables yet, and a few digital portfolios are MIA, but this is a good start, we think! A big "thank you" to Nathan for patiently taking pictures all evening and for capturing some pretty good video, too.

So relax, have a cup of coffee, and take some time to check out a slideshow of the wedding or click here to view our album via Picasa, and remember the night that all of you made so very special for us. Honestly, if we'd known it was going to be that fun, we'd have done it years ago! As Al said to me that night, "Can we do that again, you think?". All I could say was "How about that cake?!".

Thank you, thank you all a million times for making us feel so special and loved.

For thumbnail display instead of slideshow, click here.